From moisture resistance to a modern look Ultimate Building Supplies bathroom cabinets and plywood vanities tick all the boxes.  We have a wide array of finishes, designs, handles sure to match your desired look while keeping the important durability and moisture resistance properties we all require from our bathroom furniture.
With all our plywood vanities designed, CNC cut and assembled in house, in our Auckland factory we can work with you to arrange dimensions that perfectly fit your home or development.  Ultimate Building Supplies has a full suite of stone CNC machinery allowing us to also cut and polish precisely the dimensions of vanity tops you desire in stone or ply.
Some of what you get to choose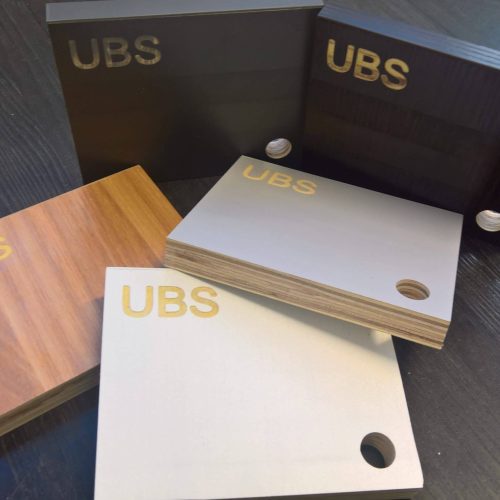 We stock and import a furniture grade assortment of Plywood Panels with Melamine or Wood Veneer finish to suit your project.  Ultimate Building Supplies whole sells and retails our plywood panels so availability and waiting for suppliers stock are a thing of the past as our stock is meters away from our CNC centers.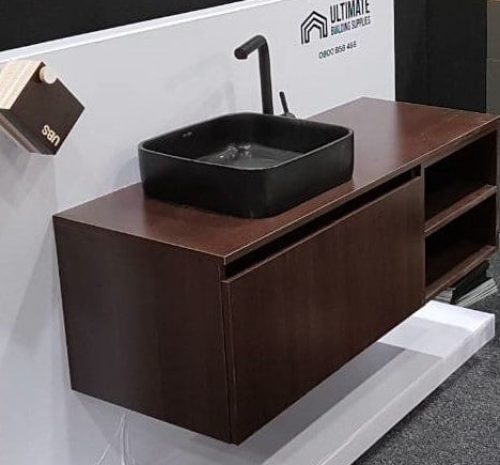 Your bathroom is more than just another room. As the most vibrant and visible intersection in the modern home, it needs to be comfortable to work in as well as functional.  We offer a full series of Granit/Resin sinks with the feel and look of stone and the practicality and durability of the highest grade composites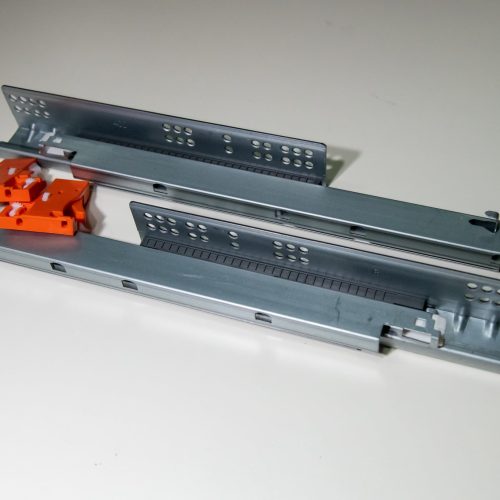 Custom hardware ensures your modern kitchen is inviting to work in and stores the maximum amount of goods comfortably and in an extremely efficient fashion. Our top grade hardware will ensure your space is practical and efficiently utilised without compromising the quality or blowing out the budget.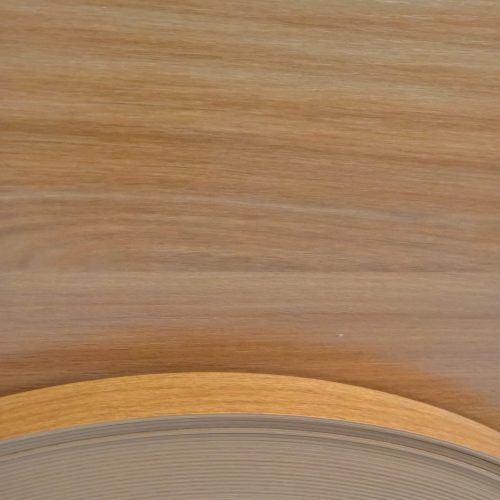 From exposed edge with the natural layered wood showing through for exquisite look and contrast to protected edging with 1.5mm edge tape to maximise impact and water resistance the edge finish you choose will determine the overall feel of the piece.
What better place to take advantage of the moisture resistant nature of Plywood then in your bathroom.  Keep your bathroom cabinets looking like new for longer by having them manufactured using UBS plywood.
If you have a custom space that needs more then what standard vanity options are able to provide let us make you an exactly fitted cabinetry set for your bathroom. 
Our standard designs are available for online purchase and can be delivered flat pack or ready built. 
"Completely transformed my kitchen and bathroom, from designing to installing and dealing with the other tradespeople. Both areas have maximized efficiency of space and layout, and amazing quality especially the engineered stone benchtops."
"Great team, amazing service and an incredible outcome. I'd highly recommend working with UBS on your next plywood project.
"Professional & affordable service run by experienced lovely people, and manufactured with plywood, not MDF!! Love my new bathroom cabinets, will defo have them renovate my kitchen & wardrobe space later in the year"